With the constantly modernized inventory of the graphic design services for any niche, the product is definite to get attention it justifies, irrespective of medium. qZeek is design re-seller's personal 'Production House' for fulfilling every day design demands. qZeek also provides the whole variety for design services of specialized products within digital and print medium of meeting all your business requirements.
Our designing team will produce posters, booth designs, banners, packaging and much more for the upcoming event. At qZeek, we provide a whole range of services like image manipulation, image clipping, background removal, color correction, etc. Save your time, expenses, and resources through leveraging the image editing services for meeting requirements. We provide high-end results of image editing including image masking, image enhancement, color correction, clipping path, background removal, vectorized graphics, montage creation, etc.
Vector Artwork Conversion

At qZeek, we convert raster, bitmap images into handmade vector graphics. Vector graphics are combination of paths. We will provide you converted vector graphics having same sharpness! It raises the data life also as it may be saved with no maintenance troubles for extensive time period. The vector drawings are usable with any size having no quality loss. They turn out to be perfect for company logos or other objects that have to be re-sized frequently. We can change logo from the bitmap or raster image into vector illustration. We may also convert any Logo, Maps, Artwork,Stencils, Crests, Signs, Illustration, Patches, Badges, Decal designs, Photographs, Caricatures, Cartoons, etc. to the hand drawn vector images.
Image Editing Services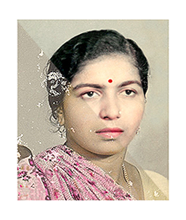 We at qZeek, have the experts that can edit your images according to your instructions and requirements. We provide image editing services like digital image processing, image masking, photo restoration services, image manipulation, image retouching, image enhancement, and album designing.
Embroidery Digitizing

We offer embroidery digitizing services of superior quality with less turnaround time. We offer conventional embroidery digitizing services. Digitizing is process of converting artwork to data having the commands that tell embroidery machine regarding how to change through the machine operating system. The digitizing design is the procedure of exchanging artwork like the vector format or scanned images like (.jpg, .bmp, .png, and tif,) in digital embroidery. That can be done via using embroidery digitizing software having accomplished digitizing artist to interpret the exacting design.
Greeting cards designing

qZeek experts design team can provide visually appealing static card design suiting your occasion needs. You may like to design Halloween, Christmas or New year greeting cards for your business or personal use. Our team can also produce animated (.gif or .swf) greeting cards as per story or specification.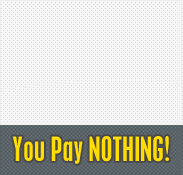 Our Benefits
Exceptional Work Quality
Quick Turnaround Time
Available in your timezone
Standard Project Management Practices
Capacity for Projects of any Size and Complexity
Customized Data Output
Strict Quality Check Points
Latest Technology Use
Confidentiality
Data Security and Retention
Work Progress Reports
English Profficient Staff