With convergence of print and digital formats, web and mobile networks are turning out to be increasingly suitable in targeting newspapers, magazines, and books, to the readers. Media houses and Publishers have to transform their inner processes and supplement new capacity whereas lowering the costs. Mass media companies like magazines, books, newspapers and periodical publishers require flexible and creative solutions for producing digital and print advertising to the advertising customers. With today's highly competitive and split media environment, any creative services solution, which offers quality deliverables with quick turnaround time and affordable prices is the key differentiators. qZeek is the leading service provider having all desired qualities for design services to publishers and media companies around the globe for their magazines, newspapers, brochures, catalogs, newsletters, text books, annual reports, technical manuals, eBook, ePublications and report needs. qZeek team has vast experience of working on Adobe Photoshop, Adobe InDesign, Adobe Flash, CorelDraw, MathType, MS Publishers, MS Office tools and proprietary tools for resourceful production need.
ePublishing
Web – Mobile – Reader qZeek unlocks new revenue stream for publishers in today's digital and technological trend. qZeek enables service users to provide content in any format and transforming it for ePublishing through
mediums including the Apple iPad and iPhone, Amazon Kindle™, SONY® eBook Reader, Barnes & Noble NOOK™, Android tablets and smartphones, various brand tablets, handheld devices and computers. We have helped book & magazine publishers, libraries and universities manage their content and deploy new digital publishing channels by designing cost effective solutions. Our friendly project manager will work with you to design, develop and extend the end-to-end ePublication workflows to match your needs and goals.
eMagazine services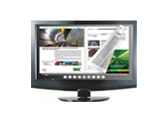 eMagazines or digital magazines
have overturned the way of creating,
publishing and sharing content online.
eMagazines are viewable in the web
browsers as well as devices
including compatible Mobile, Tablet,
or PC, with almost no difference
between printed and online versions.
With advantages of latest technology newer version of eMagazine comes with advanced features like bookmark page, music & video integration, zoom, single and multipage view, search content, social network sharing and lot more.
You can send us input files in formats including PDF, Richtext, PNG, JPEG, and GIF for images as well as SWF (Shock Wave Flash) files for content. To read more about available features click here…
eBook creation services

eBook Creation is an extremely
demanding service. You may provide
us good resolution PDF file, office
document, images or any data format
to create eBook. You can also elect
other features like bookmark, add notes,
highlight, background sound, unlimited
zoom, save, print, share/email, search,
content index, navigation, help, scroll bar etc. Feature like content protection from coping or printing is also possible using our eBook service. All eBook comes with unique theme suiting your needs. To read more about features our eBook comes with click here…
Kindle eBook conversion services

qZeek provides economy conversion of
file types like PDF, MS Word, HTML, TXT,
ePub, InDesign, XML, and QuarkXpress
into Mobipocket/Kindle Conversion,
irrespective of level of complexity
associated. The Mobipocket format
is compatible with various reading
platforms including Kindle and some
other eBook devices, Mobipocket Reader
for Windows PCs, Symbian Smartphones,
Blackberry Smartphones, and Windows-based
Smartphones. We can also help you convert all these file types into AZW (.AZW), Mobipocket (.MOBI), and PRC (.PRC) formats.
iPad eBook conversion services

We at qZeek, offer unique services to
convert any file type including MS Word,
PDF, InDesign, Quark, HTML. etc into ePub
file. e Pub is an open e-book standard,
produced by IDPF (International Digital
Publishing Forum). E-books published with
ePub format are readable on different
software as well as electronic devices including iPads. We adapt all guidelines given by IDPF to create e Pub files from different file formats. Our solutions are tailor made, very cost effective yet creative in nature.
qZeek also provides advantage on mass production needs by offering multiple file type deliveries for single source at volume pricing. You may ask results in ePub, Mobi, XML, ePDF, Flash etc for single source provided to us and get benefitted by special rate. Send us a quote request now for your custom requirement.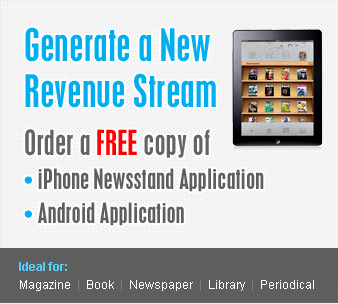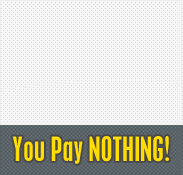 Our Customers
Magazine publishers
Periodic publishers
Book printers
Bulk email senders
Book publishers
Commercial art designers
Periodic printers
Mailing Companies
Newspaper publishers
Graphic Designers
University presses
Corporatesc
Newsletter publishers
Non-Profits
Libraries
Government press

It's been a delight working with Jignesh and his team at qZeek. I cannot tell you what a relief it is that we have a responsive and helpful group of people on the other end of our emails. When we have a print deadline looming,…


Our Benefits
Exceptional Work Quality
Quick Turnaround Time
Available in your timezone
Standard Project Management Practices
Capacity for Projects of any Size and Complexity
Customized Data Output
Strict Quality Check Points
Latest Technology Use
Confidentiality
Data Security and Retention
Work Progress Reports
English Profficient Staff