Our group of brand communications provides absolute end-to-end services to help the brand strategy you have. Our skilled and talented graphic designers and illustrators will assist you transforming your vision into collateral of your desire. Our marketing and communications team gives whole spectrum of the creative solutions for meeting all the marketing requirements you have.
Our managers talk to you directly to understand the work and requirements to deliver the results you need in specific time frame. This way you get advantage of cost as well unlimited producing in expected time.
Logo Re-production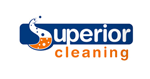 qZeek has expert graphic designers, who are skilled enough to redraw the unclean logos, raster artwork, or blurred bitmap image into vector art layout. We can convert any Photographs or Logo into vector image. We have proficient artists that can redraw hazy bitmap image, smudged logo, or the raster artwork into perfect vector format.
Business card, letterhead and Envelop
template designing

qZeek offer identity design services for corporates and individuals. Design service includes business card, letterhead, and envelop designing for all the marketing requirements. These items make the impression intentionally or involuntarily in your customer's mind and must have a creative touch. We also help agencies to create templates for these designs which in turn can be reproduced for new client with a very low cost.
Stationary design services

qZeek provide stationary design services like Certificates, Folders, Stickers, Bookmarks, Fact sheets, and Training Materials. If you are bulk supplier of these materials in print or digital format and require template designing for future production, you should try our services.
Product packaging design

Promotion plays very important part in any business. We, at qZeek provide design services for product packaging and promotional items like bags, boxes, carton and label design. Our intuitive designs leave long lasting impression on product buyers.
Interactive demos or Presentation

In today's competitive market, your portfolio plays very crucial role in attracting the business clients. At qZeek, we provide interactive demo services like portfolio design and PowerPoint slide design. Our animation experts can also create company intro or process videos with excellent visual effects.
Mailer designing and bulk mailing
services

Bulk mailing has become very effective online marketing strategy in today's competitive edge. Creative mailer design plays significant role in effectiveness of your bulk mail campaign. Our well trained design staff helps you create visually good HTML mailer or full graphic mailers. We can assist your periodic requirement for bulk mailing and reporting for their effectiveness by giving view count, opt out list and leads.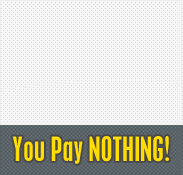 Our Benefits
Exceptional Work Quality
Quick Turnaround Time
Available in your timezone
Standard Project Management Practices
Capacity for Projects of any Size and Complexity
Customized Data Output
Strict Quality Check Points
Latest Technology Use
Confidentiality
Data Security and Retention
Work Progress Reports
English Profficient Staff